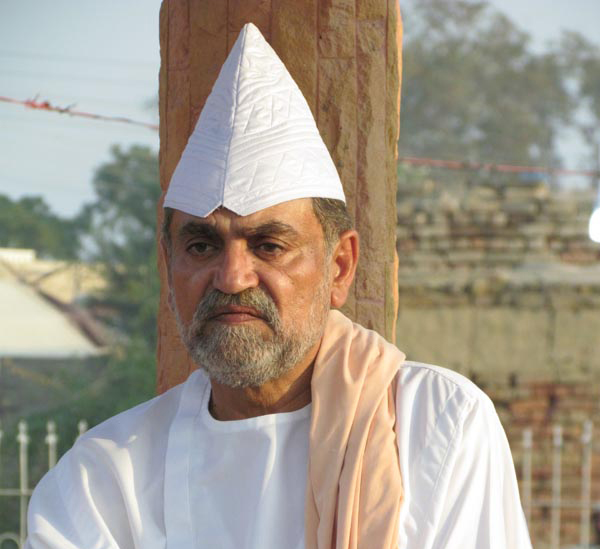 Sufi Attaullah Sattari
Sufi Attaullah Sattari is the present Sujjada Nashin of Dargah Jhoke Sharif. He succeeded his father and murshid Sufi Irshad Sattari in 1974. At a young age of 22, he took over the responsibilities of dargah very diligently. Disciples respectively address him as Sahib Karim. To his followers he is a patriarchal guide in spiritual and worldly ways. His way of life is an enlightening example . He is humble , his attire is simple and sleeps on floor. He is kind and tolerant to all his followers, rich or poor all are greeted equally. His teachings are purity of heart and good intentions. He has love for spiritual music, literature and quest for knowledge. He is a great scholar and has written a large number of Kalaams.
The glisten of his face reflects the purity of his heart and shows eminence of spirituality. He has characteristics of Shah Inayat Shaheed and his grandfather Sufi Abdul Sattar.